Vietnam Sturgeon Group participated in Week of Song Da Fishes 2018: "To bring agricultural specialties to Hanoi the capital"
June 29, 2018
For the objective of promoting safe food production and trading activities in localities, as well as support to expand the market of Song Da fish products with clear origins and certificates of product quality to consumers through distribution systems, restaurants, hotels, Week of Song Da Fishes 2018 by the Ministry of Industry and Trade (Department of Domestic Market) in collaboration with the Department of Industry and Trade of provinces and cities of Hoa Binh , Son La, Hanoi will take place at BigC Supermarket system of Central Group. The program is expected to last from June 30 to July 1, 2018.


Week of Song Da Fishes 2018 will be operated at BigC Supermarket system with an expectation to introduce with the consumers of the capital a famous specialty of Vietnam culinary
As the representative of Vietnam Sturgeon Group, Son La Viet Nam Sturgeon One Member Ltd Company has cooperated with the Northern distributor – Hoang Huy Trading and Investment Limited Company to organize a booth to introduce and sell clean sturgeon meat at the 2nd floor of Big C Thang Long Supermarket. Coming to the booth, consumers can visit and be consulted more information, methods of product traceability, how to cook and directly choose fresh sturgeon for their families.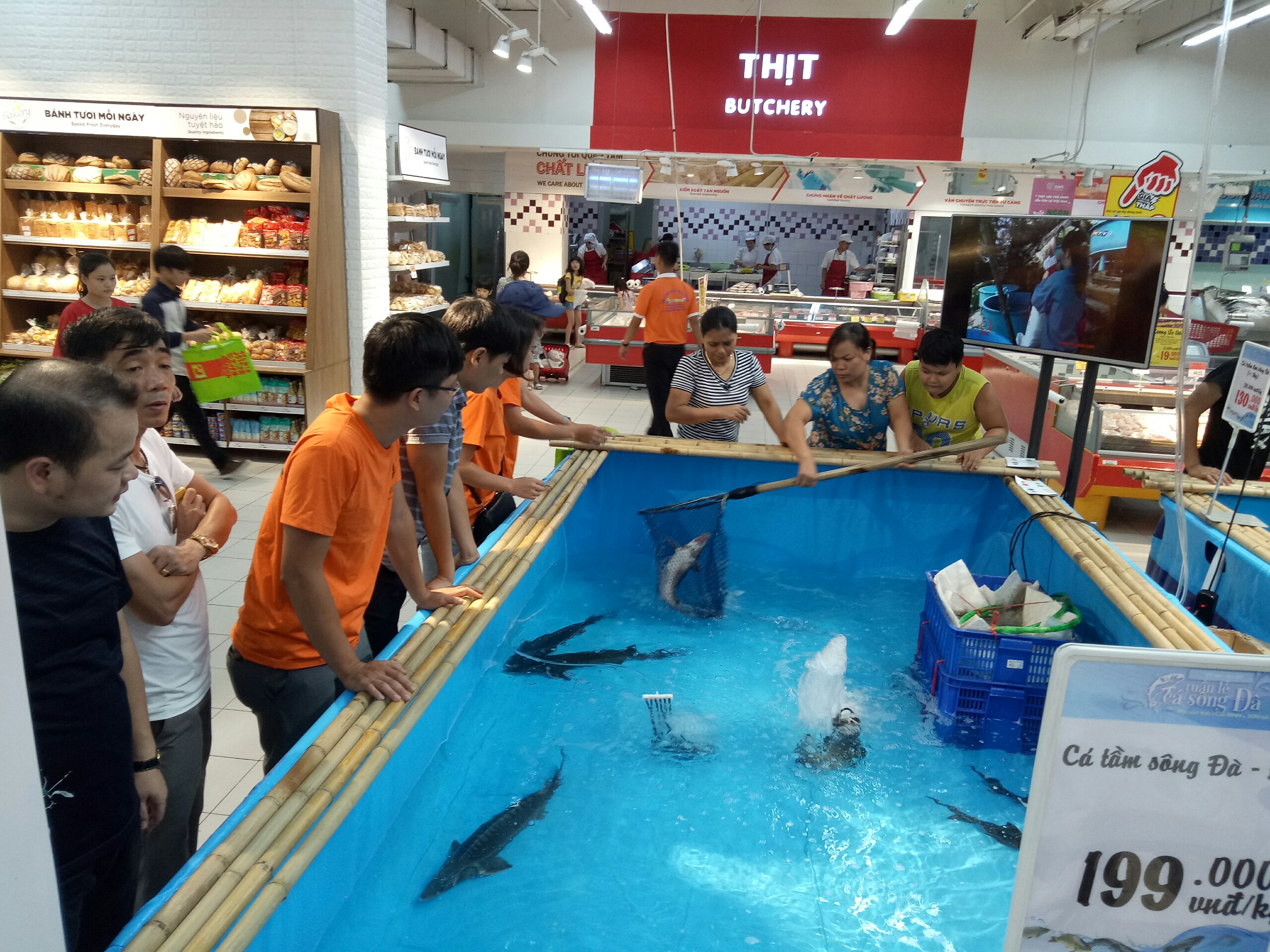 Consumers choose sturgeon by themselves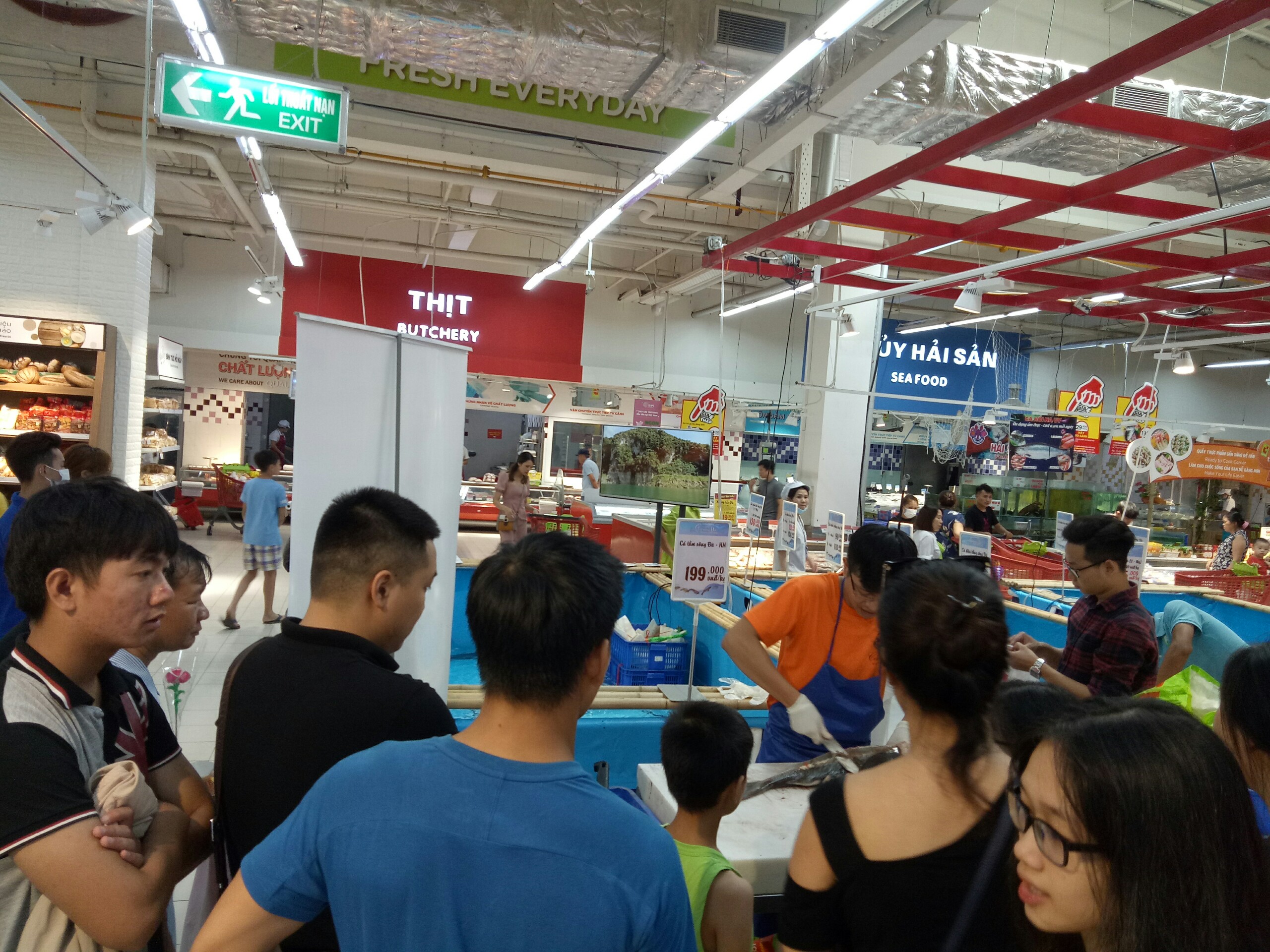 The sturgeon be processed on site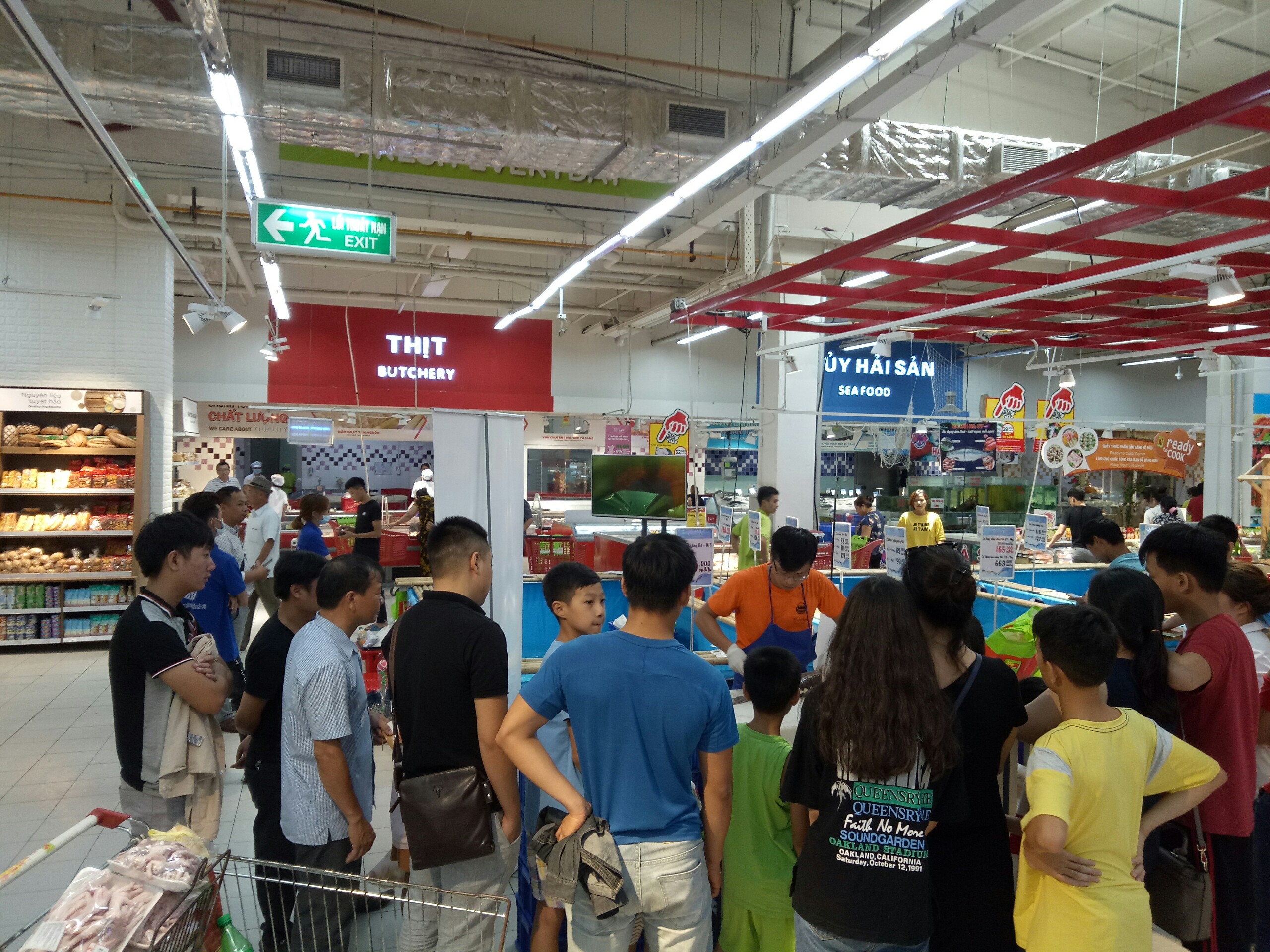 And consulting how to cook at home for consumers
The opening of Week of Song Da Fishes 2018 will take place at 09:30 on 30/06/2018 at Big C Thang Long Supermarket, No. 222 Tran Duy Hung, Trung Hoa, Cau Giay, Hanoi.
The program marks the opening of a series of events, activities of connecting safe food products to local distribution systems in 2018 by the Ministry of Industry and Trade. The goal of the Program is not only to introduce safe fish products to consumers through the system of 15 BigC supermarkets in the North of the provinces and cities, but also to the distributors and supermarket system in the whole country.
Ý Trần